While most of us keep to a relatively specific zone when it comes to hair color, that doesn't mean we aren't open to hitting the refresh button from time to time, especially when the seasons shift.
For a bit of spring trend color advice, we enlisted our most trusted Aveda Artist hair color experts to share their favorite trends you should be trying right now for a beautiful Spring 2017. This includes more on the stunning color seen above, by Glen Coco Oropeza
Our love affair with all shades of pink continues. Aveda Artist and Educator Jo McKay loves to use this color as a tool to add sophisticated dimension. "Pink and other delicate pastels have become so beautiful to implement into other colors. I love to find the perfect hue to use on blondes— either a pastel pink or a strong neon— as a modern way to play with the trend. Rather than adding brown for dimension on blondes, I opt for pink as the contrasting element."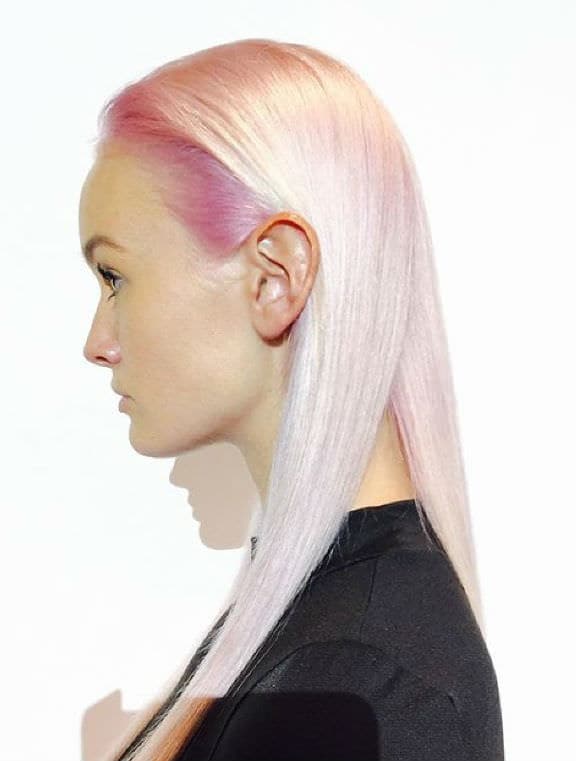 A POP OF PINK FROM JO MCKAY.
Apricot shades are also gaining popularity. Predicts David Adams, Owner of FOURTEENJAY in New York City, "We are going to see last year's rose gold turn into more of an orange-based color we are calling 'blorange.' It's a color a lot of people are afraid of, but works on a surprising number of skin types."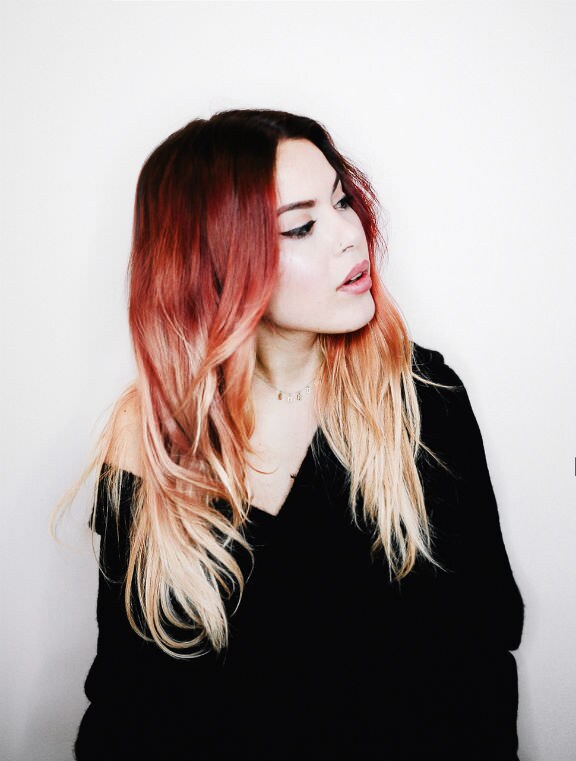 FOR A SPRING REFRESH, DAVID ADDED SERENE SHADES OF APRICOTS TO #AVEDAAMBASSADOR LUANNA PEREZ'S GORGEOUS COLOR.
Ian Michael Black, Aveda Global Artistic Director for Hair Color, suggests going full on lavender this season, but with a twist. "Violet is a shade that can be very flattering for a lot of people, and to make it work I create soft pinkish undertones to keep the color both soft and feminine," Ian says.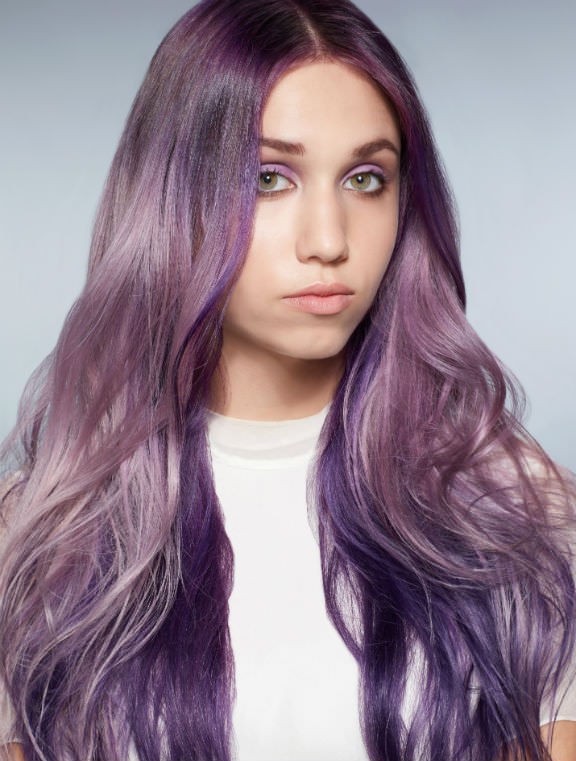 JEWEL-LIKE AND EXPENSIVE-LOOKING: IAN USED THE AVEDA EXCLUSIVE ECLIPTING™ TECHNIQUE TO CREATE ELEGANT DIMENSION.
"We've seen a huge wave of people embracing warmth in their hair color," notes Glen Coco Oropeza, Los Angeles-based Aveda Artist. He suggests brunettes amp up their richness with copper and marmalade shades as seen above with this smart bob complemented by terra-cotta tones.
For blondes Glen likes to add strawberry, beige and champagne hues for a fresh and sunny vibe. "To ensure your blonde gets the perfect warmth, find a colorist that uses Aveda's 96% naturally-derived Enlightener™ Blonde Finish Protective Toners," Glen says.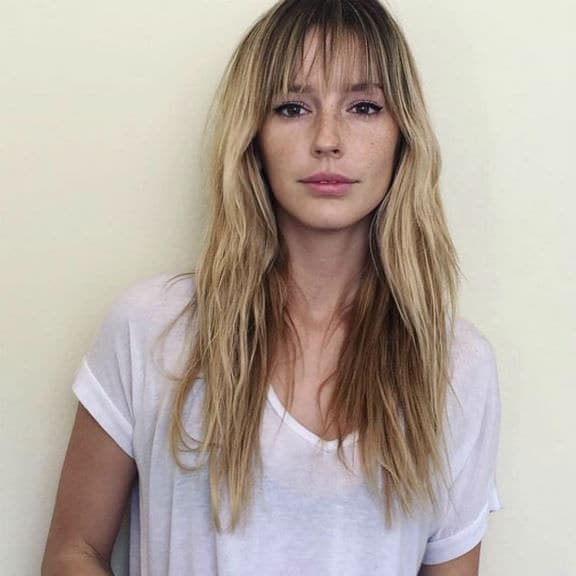 BLONDE LOCKS FOR DAYS WITH HINTS OF CHAMPAGNE UNDERTONES, BY GLEN COCO OROPEZA.
As a longtime fan of flaxen hues, Ian created what he says is the epitome of the cool girl of spring 2017, an effortlessly classic blonde.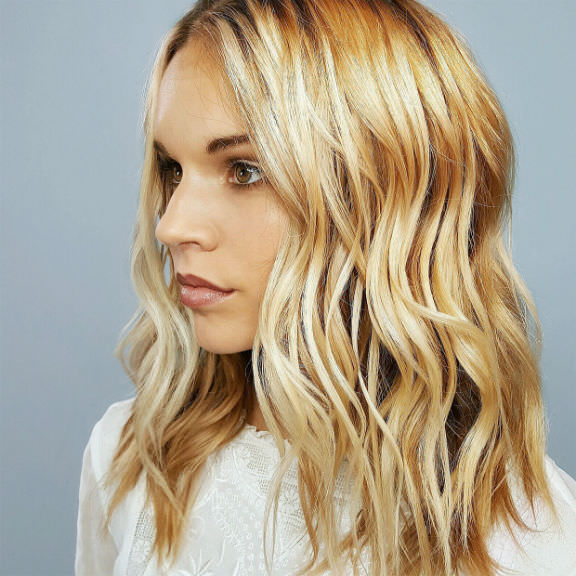 "I USED ECLIPTING™ TO CREATE THE MULTIDIMENSIONAL TEXTURED FEEL THAT WORKS PERFECTLY WITH THIS EFFORTLESS STYLE —
A SORT OF 'JUST WOKE UP LIKE THIS' STYLE FEATURING SUN-KISSED MOMENTS OF GOLDEN STRANDS AND A SHADOW ROOT.".
For those looking for a subtle tweak to their color, shading at the root adds depth and texture to a haircut and works well with all hair types. Suggests David, "The shadow root may be anything from slightly darker to a solid contrast."
The look of shadow root complements the polished yet undone vibe so many of us still favor.
And for the raven-haired beauties who adore their dark tresses, Ian suggests adding moments of cerise to warm up browns with a ruby colored glow.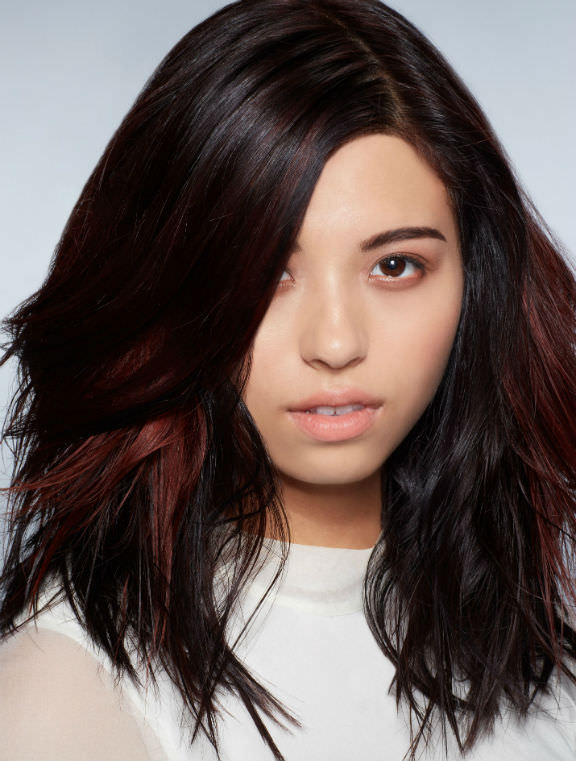 "SOFT PANELS OF COOL RASPBERRY REDS INTERTWINED THROUGH DARKER HUES OFFER SUBTLE GLIMPSES OF EXCITEMENT AS THE HAIR MOVES," IAN SAYS.
1. From plants, non-petroleum minerals or water. Learn more at aveda.com.
IF YOU LOVE COLOR,
Share these looks using the hashtags #LivingAveda and #AvedaColor
For more visit LivingAveda.com